When LUPE member Maria got sick with COVID-19, she couldn't work harvesting watermelons, cucumbers or onions. Her husband didn't catch the virus but was asked to stay away from the fields as well.
During her month-and-a-half-long sickness, Maria and her husband were out of income to provide for their family of four.
Farmworkers feed the nation. But, like Maria and her husband, roughly half of them are undocumented. That means they are excluded from safety net programs like unemployment and COVID-19 relief.
Join LUPE members on March 27th for a caravan and drive-by rally in support of the Farm Workforce Modernization Act and the legalization of all 11 million undocumented Americans.
The government may have abandoned Maria and her husband, but their community did not. Maria's church provided her with doctor visits and oxygen tanks. Neighbors cooked and delivered meals almost daily. And LUPE provided them with a rapid relief donation.
I know LUPE supporters like you will not abandon them either. Now is the time to fight for a path to legalization for Maria and all of our undocumented family and neighbors.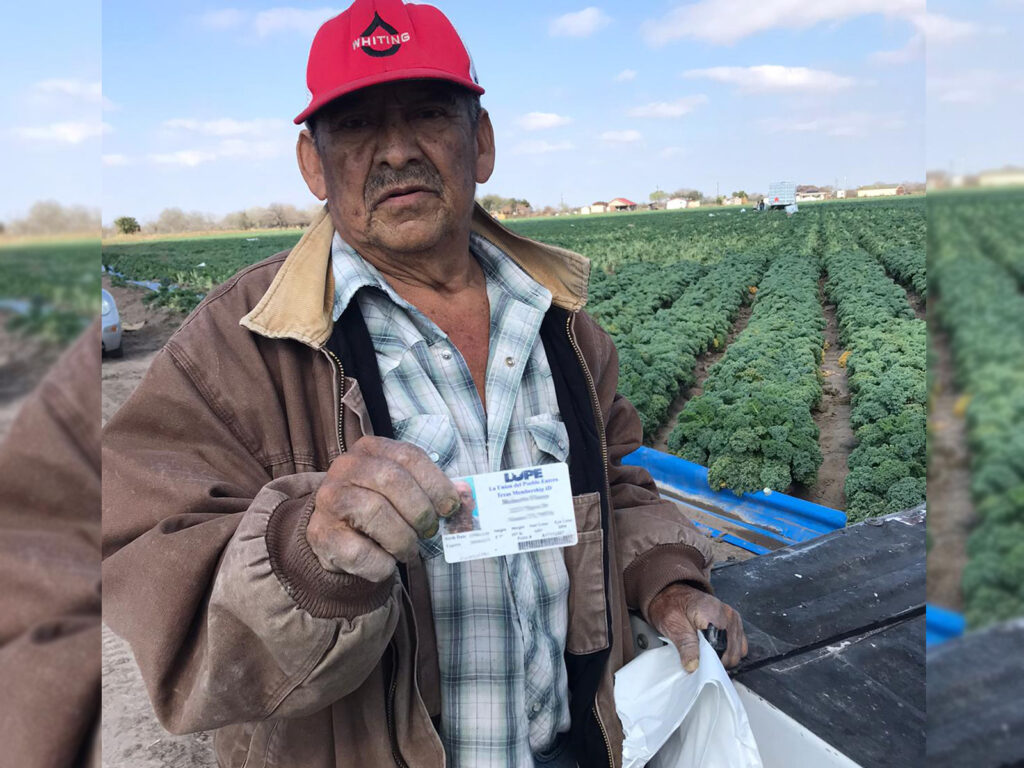 In a historic vote, two bills providing a path to Citizenship passed the House yesterday: The Farm Workforce Modernization Act and Dream and Promise Act.
The Farm Workforce Modernization Act would put farmworkers and their immediate family members on a pathway to citizenship and protection from the constant threat of detention and deportation. This bill would empower farmworkers to enforce their rights and transform their lives.
LUPE members honor Cesar Chavez's birthday each year with our annual march. This year, we will instead organize a caravan and drive-by rally. As one of the founders of LUPE, Cesar Chavez continues to inspire our work and commitment to farmworkers like Maria and her family.
Join LUPE and the UFW as we push Congress to pass the Farm Workforce Modernization Act with our Cesar Chavez March Caravan.