We organize people power through leadership training and colonia committee building.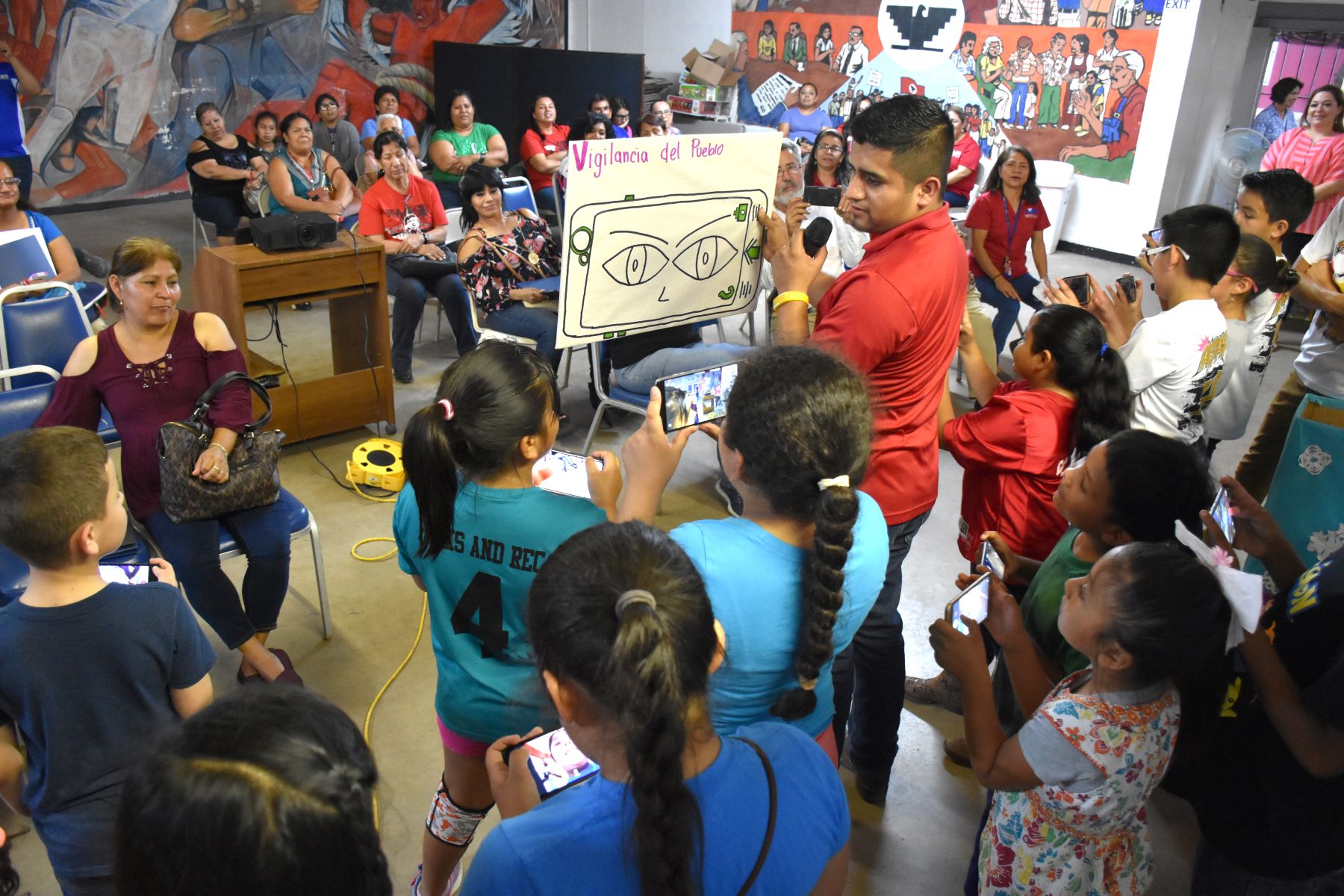 Our staff is comprised of a talented group of community organizers, parents, activists and social service providers. Our staff develops and supports a network of local committees. Each staff member is committed to excellence in creating an environment where our members produce tangible results that change people's lives.
But the strength of LUPE is found within our leaders and volunteers who build the organization through neighborhood committees – house meeting after house meeting, committee after committee, campaign after campaign.
We engage members through leadership development.
The process of membership includes an orientation meeting to familiarize folks with LUPE's mission and strategy along with two leadership trainings. These trainings develop the leadership skills of colonia residents through training in organizing, facilitating, and public speaking. LUPE members also build the tools and skills to bring long lasting changes in their communities.
We build organization through committees.
LUPE is building neighborhood committees in throughout South Texas. Through a committee structure, we are able to identify and develop leaders and increase their capacity to respond to community problems.
LUPE committees respond to the injustices facing working families, farmworkers and immigrant communities.
We address community issues through Strategic Action Plans.
During colonia house meetings, LUPE committees prioritize issues and then develops strategic action plans to address them. Each plan follows that same structure of direct action advocacy so that committees can address a range of issues from securing additional stops signs across from a local school to improving a community's water quality.
We hold decision-makers accountable.
LUPE committees and supporters believe that local decision-makers should be responsive to the needs and interests of their constituents. LUPE leads large-scale non-partisan voter registration, education and Get-Out-The-Vote efforts so that a greater number of Latinos and LUPE leaders participate in civic life and enact social change.