About La Unión del Pueblo Entero
Founded by labor rights activist César Chávez & Dolores Huerta, LUPE builds stronger, healthier communities where colonia residents use the power of civic engagement for social change. From fighting deportations, to providing social services and English classes, to organizing for streetlights and drainage, LUPE responds to the needs of the community, and takes action that creates a chance for a better life. LUPE's strength derives from our 8,000+ members throughout the Rio Grande Valley.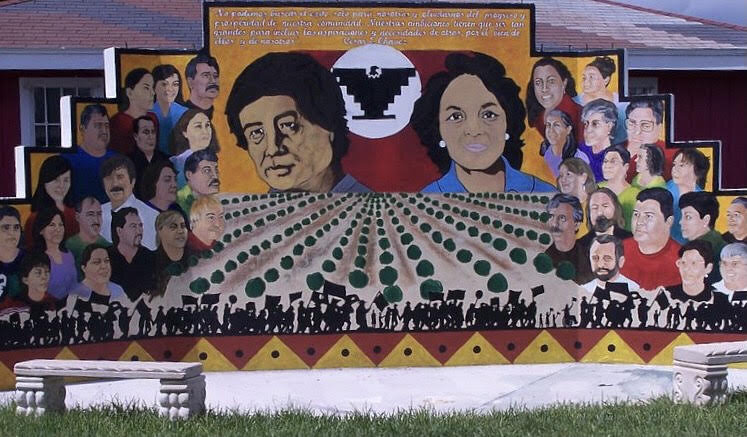 ---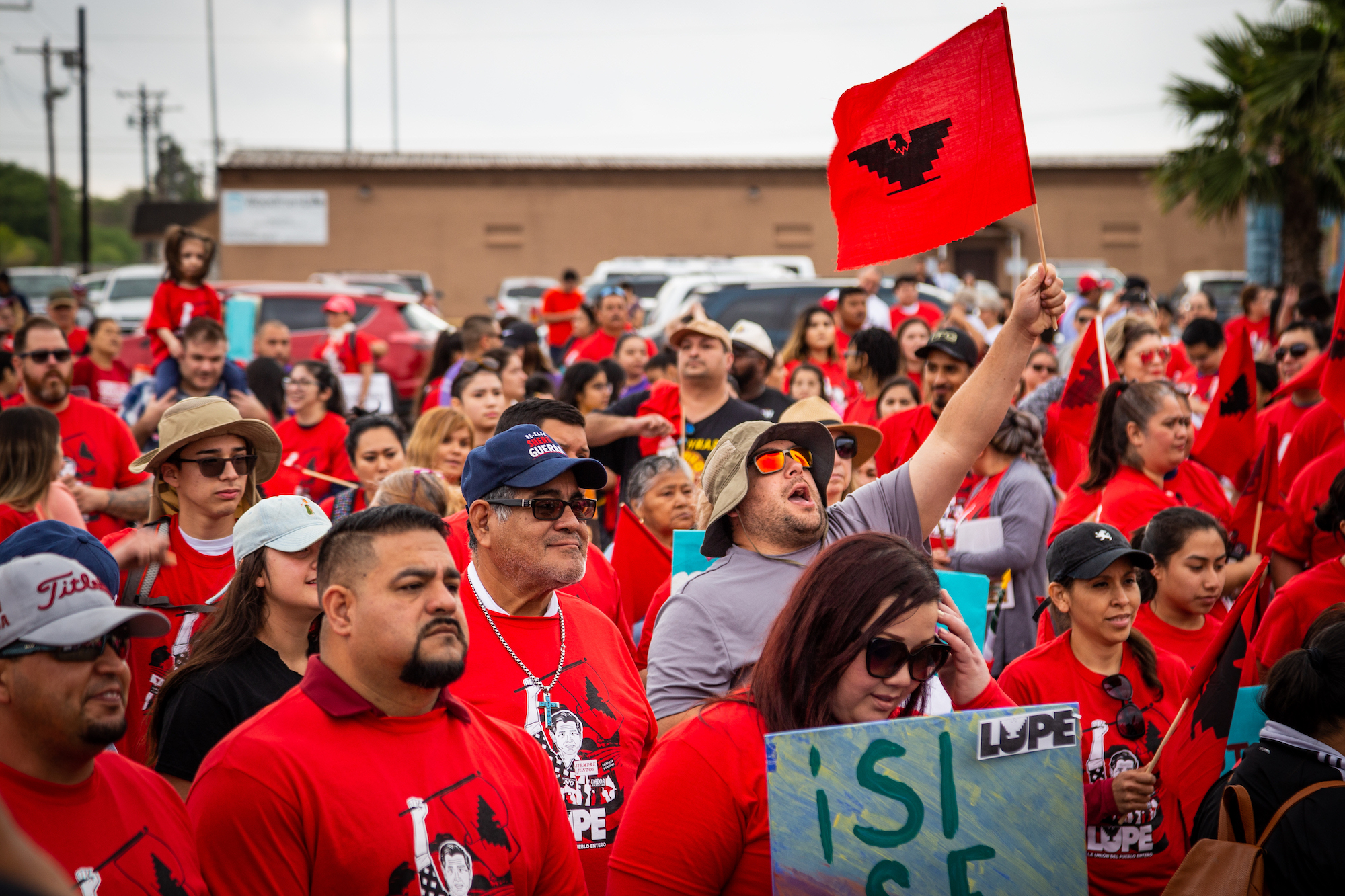 ---
César Chávez & Dolores Huerta founded LUPE, a community union rooted in the belief that members of the low-income community have the responsibility and the obligation to organize themselves. Through their association, they begin to advocate and articulate for the issues and factors that impact their lives. Further, César Chávez believed that for people to have ownership of this endeavor, they have to invest of themselves, their efforts and resources, to sustain it. The membership, and the responsibility that comes with it, form the base that is the power of the organization.
César Chávez & Dolores Huerta founded LUPE in 1989. LUPE was founded on the belief that when people work together, they can impact change. César & Dolores realized that workers had needs outside the work place. They envisioned LUPE as the entity to help workers and their families by applying the same principles and strategies that he used to build the UFW.
In 2003, LUPE was established in the Rio Grande Valley by Executive Director Juanita Valdez-Cox, then UFW State Director for South Texas. Juanita brought the LUPE model after farmworker leaders recognized the need for a community organizing model to advance the objectives of farmworkers and colonia residents.
The LUPE strategy of change has evolved over the last three decades and now rest on four pillars.
Responding to the social and economic needs of low-income people in their struggle to overcome the barriers and challenges their face in their daily lives.
Investing in the development of the members and community at large. This self-help program is designed to develop and enable the capacity of low-income families.
Transforming is the element of LUPE that results from the people's participation in addressing their social and economic needs, developing their human capacity, and advocating for themselves.
Building a Community of Conscience that bridges economic and social differences across the entire community.