It is almost October. The holidays are fast approaching and while the delta variant is still around, we are holding on to what is possible with our members' hard work and your solidarity.
Speaking of people who make things happen and remind us that esperanza (hope) is an action word, meet Neri. Neri inspires us so much. She is one of our many immigrant mothers who believe in what is possible. That is why we lift her up today for National Latinx Heritage Month. Help us create more leaders like Neri by making a contribution of any size today.
Neri first arrived with her husband, Edgar, in the Rio Grande Valley in 2007. She was 27 years old. Their early years were full of fear not only because of their lack of status but because the neighborhoods they could afford to live in were unfortunately plagued with random shootings that felt threatening.
Nevertheless, she and her husband decided that nothing would impede them from realizing the dreams that had led them to immigrate to this country. Even if that meant learning to live with overwhelming consternation.
Then in 2010, their biggest fear happened. On his way home from a long day at work remodeling a home, Edgar was stopped by Border Patrol and was deported. Their family's life was disrupted overnight. It was highly stressful and emotionally wrenching. She was now the sole care provider and caretaker of three young children (ages 1½, 10, and 11). The evenings were especially heartbreaking when her one and a half year old asked for his dad – who'd read him a bed story every night.  What could she do?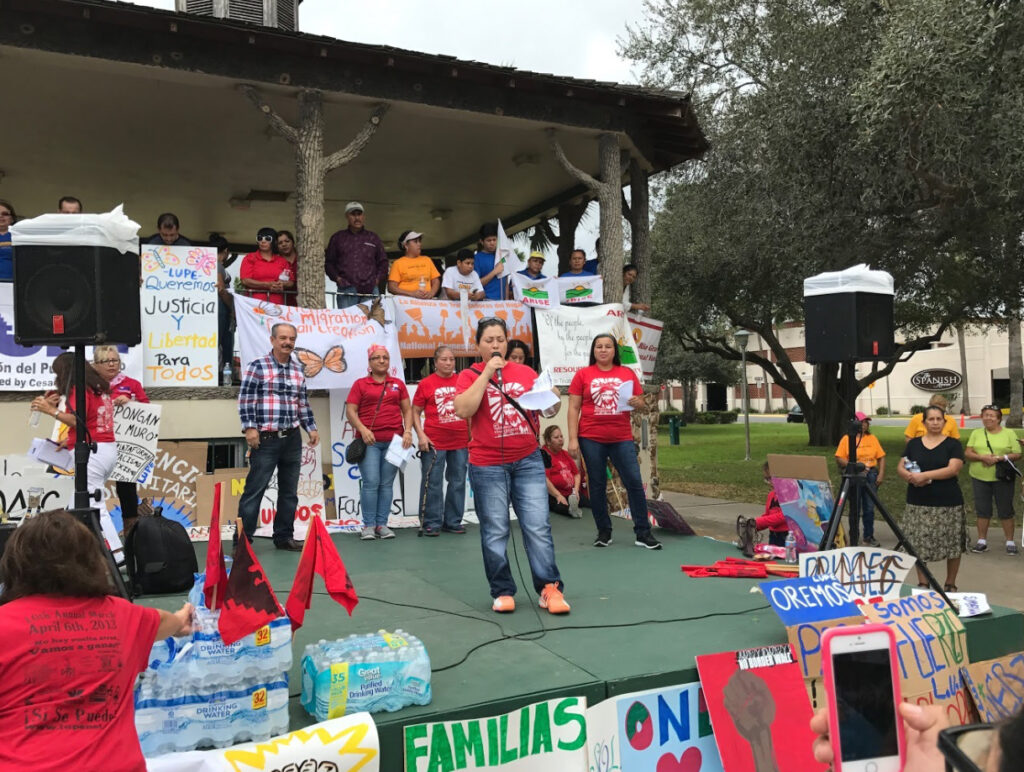 ENTER LUPE
In search of help, she decided to say yes to an invitation by her neighbor to attend a LUPE house meeting held in her Goolie Meadows neighborhood in Hidalgo, County. It wasn't easy for Neri. The fear she had internalized over many years kept her silent and insecure about participating. It was so hard for her to even share her name. What if the Border Patrol found her and took her away too?
There was something that kept her showing up to these house meetings, however. She started to feel less and less alone. She felt a sincere support system. She started to feel the possibility. The then Community Organizer, Daniel Diaz, spoke of what was possible when a community comes together and organizes itself to advocate for itself. She learned of the victorias (victories) by people like her who'd been shown how to win by LUPE. She started to feel esperanza and started to believe in her own power.
Then one day, she shared her name and the rest is history.
NERI IS A LEADER
These days, Neri is a Hueso Colorado. That is the highest rank in Leadership at LUPE. This means that Neri is integral to LUPE's organizing team. She represents her community before the Commissioner's Court, participates at meetings with Elected Officials, organizes events in her neighborhood, and mentors LUPE members.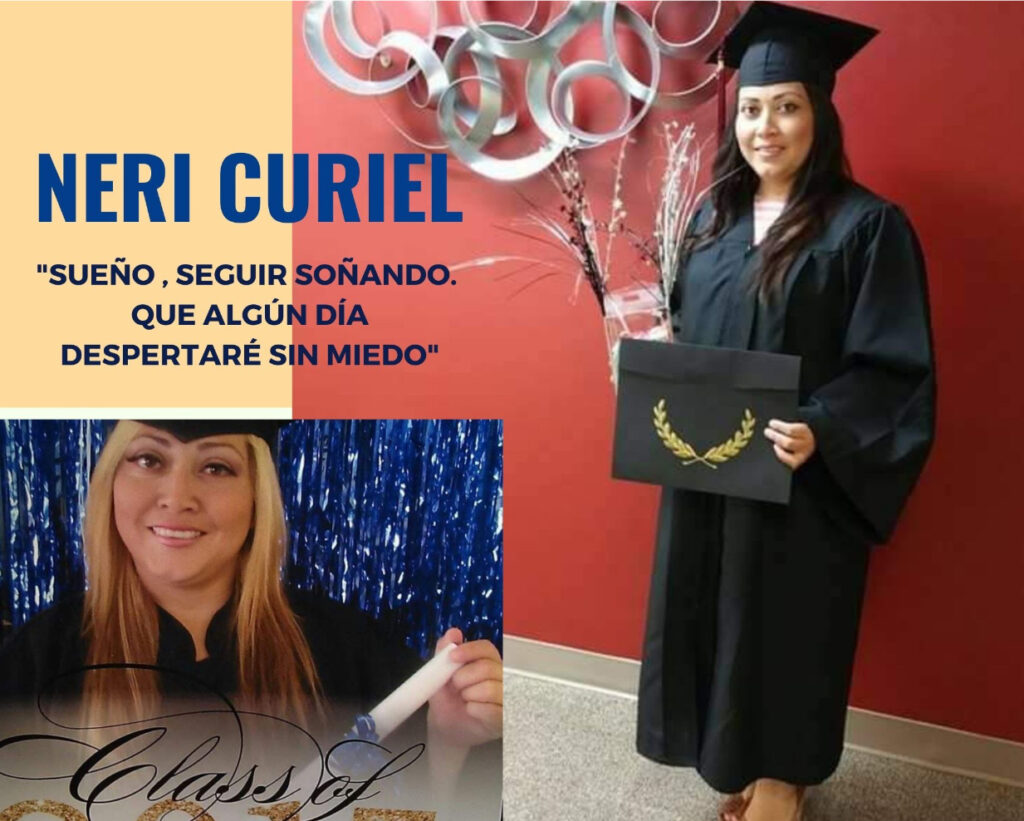 What's more! In 2015, she made a dream come true and graduated with a Certificate in Barbershop and Cosmetology. Then in 2017, she was awarded a scholarship by LUPE that allowed her to become a Community Health Worker through Texas A&M University.
Neri is eternally grateful to LUPE who didn't see her as a charity case but rather as a human being with power and an important voice. LUPE's belief in her changed Neri's life.
Are you feeling inspired? I am! That is why I love working at LUPE. Every dollar contributed by you is directly used to change the lives of so many other Neri's. We don't do charity. We educate and invest in people directly. Then they transform themselves, their families and their communities. Will you help us continue these transformations by making a contribution to LUPE today?
Stay tuned for next week's Latinx inspirational story.
This post was written by Vanessa Alvarado Flores.