A slew of Texas politicians want us to abandon our welcoming tradition so they can exploit our divisions and distract from their corruption.
This column originally ran in The Monitor on May 16, 2022.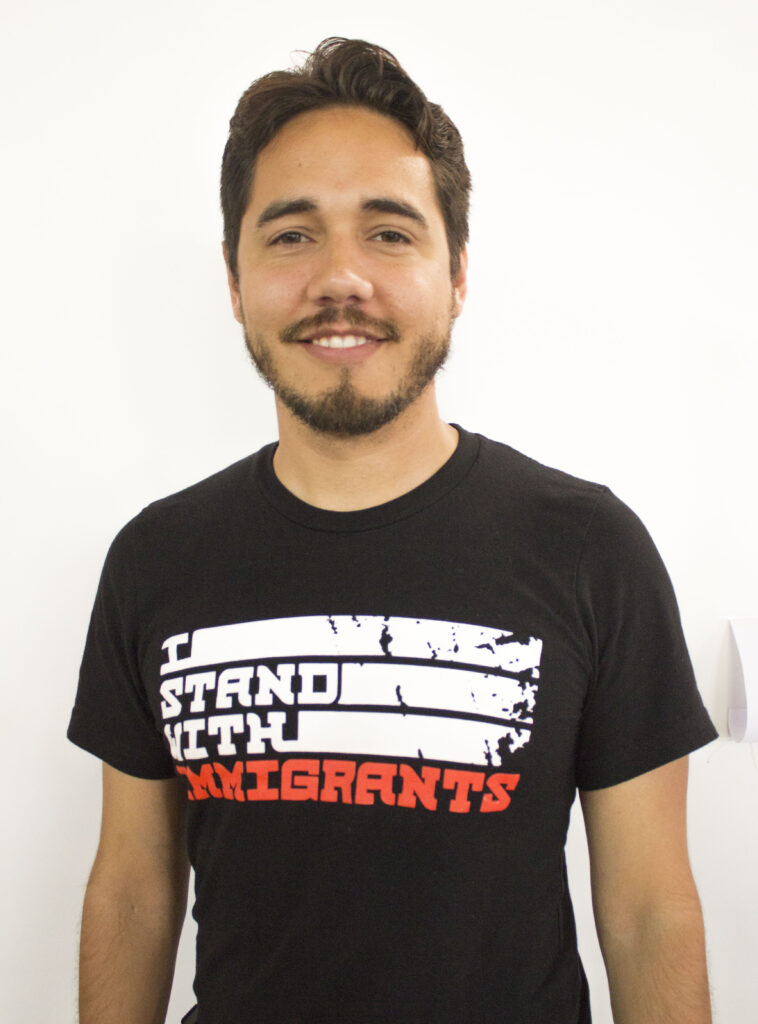 I was 10 years old when my family packed our whole life into our van and left northern California for South Texas. We had enough saved to get us to Texas and the new opportunities it offered, but little else. When we got here, we encountered what I now know is a Texas tradition: new neighbors who welcomed us with a helping hand. If you can believe it, a man let us stay in his unoccupied trailer rent-free until we got back on our feet.
Texans care for our neighbors, look out for each other, and believe in respecting and embracing people with the courage to move here for a better life. As President Biden takes steps to end Trump-era restrictions on asylum, a slew of state politicians are trying to get us pointing fingers at asylum seekers and new immigrants. Instead, we must recommit to Texas's welcoming tradition by extending a hand.
When asylum seeking families and other new immigrants began arriving to our doorstep in large numbers eight years ago, South Texans rose to the occasion. In those early days and since, thousands of our neighbors of all races and backgrounds have offered a hand. Together, we have served meals at humanitarian shelters, donated diapers and socks, and given immigrant families rides to the bus station and airport. What became the Humanitarian Respite Center started with women filling their trunks with supplies and delivering them to immigrants stranded at the McAllen bus station.
There is nothing special about those of us volunteering to welcome asylum seekers. Most of us are doing what our parents taught us to do–work hard and treat each other right. As individuals, we are just doing our part. But together, we have moved mountains for the tens of thousands of men, women and children who have arrived at our doorstep in need of safety.
We are again seeing a drastic increase in people arriving seeking asylum. President Biden's administration has announced steps to end Title 42, which resulted in rapid expulsions of most people seeking safety at the Southern Border. Thousands of those people are returning to the border for their chance to finally make their case for protection in the United States. Many will get that chance when Title 42 ends in May.
When Title 42 ends, our biggest challenge won't be ensuring asylum seekers are welcomed with dignity. We have years of experience doing that. Instead, our challenge will be the slew of politicians in power in our state who will use the occasion to divide us for their own benefit.
The same politicians sounding the alarm at the ending of Title 42 have demonstrated little interest in proposing solutions to the challenges Texans face. They say we don't have enough funds for schools, drainage or quality healthcare. But they take the resources our schools, communities, and families need and hand them to the wealthiest corporations. They misuse millions of taxpayer dollars to build walls and militarize the border. Then they spread lies about our elections and exploit lack of familiarity with transgender people to distract from their corruption. Now, they are pointing at people seeking safety at our doorstep to further fuel divisions.
But across race, place, and background, Texans know our worth. We are worth paychecks that equal the true value of our work. We are worth quality schools that teach the truth of our past. We are worth clean air, water, and energy that our families can depend on.
Our welcoming tradition recognizes that new Texans who move here for a better life can help us win a better future where every Texan in every corner of our state has the freedom to thrive, no exceptions.
The weeks and months to come will be incredibly challenging for asylum seekers and our city leaders and humanitarian organizations who are welcoming them. Small humanitarian organizations like Asylum Seeker Network of Support, the Sidewalk School, Angry Tias and Abuelas of the Rio Grande Valley, and Team Brownsville are preparing for the challenge. But they need funds to shelter and provide clothes, diapers, and meals to arriving asylum seekers. We can all do our part by donating to humanitarian groups. Together, we can ensure that Texas's welcoming tradition does not end when asylum restrictions do.