On the second of November we celebrated the Day of the Dead with LUPE and the community that joined us. But what is celebrated on this day? During the first and second day of this month, people celebrate the temporary return of their deceased family members and loved ones. As the Mexican consulate said at the event, "today's offerings help us reunite with our dearly departed." The pan de muerto and champurrado we ate was not just for us, but for two.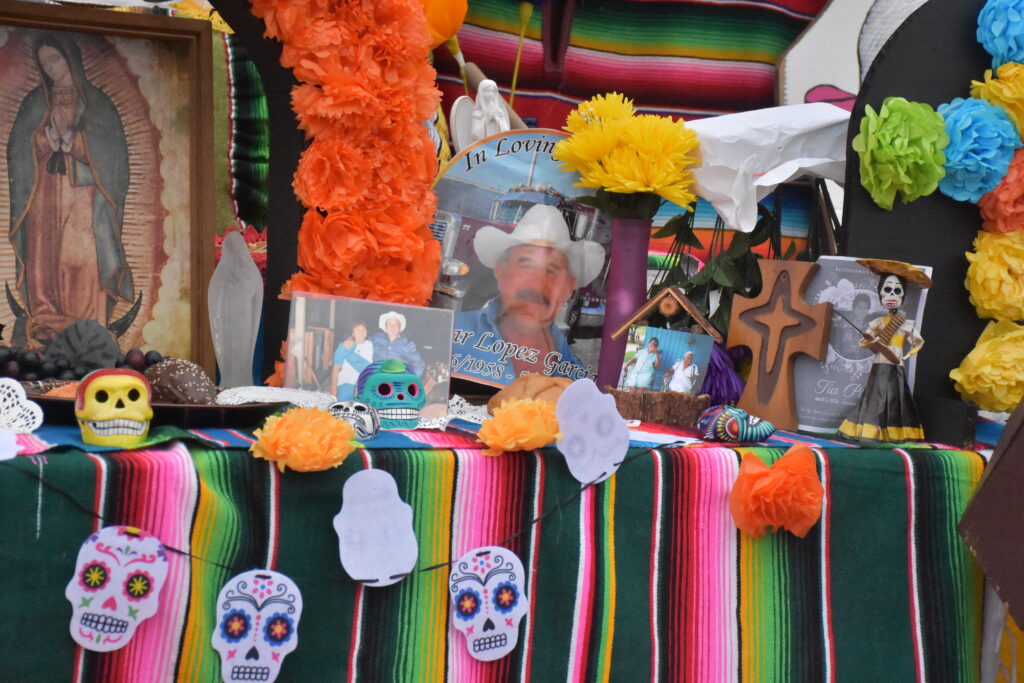 At the LUPE office in Alton they put together the Day of the Dead event with the invitation to the public to come and bring a photo for our community altar, to eat traditional snacks (conchas and pan de muerto), to come watch matachines (Danza San Jose), and to participate in a catrin or catrina contest, but how could I forget the champurrado. LUPE and the community are always in the fray as Marco Lopez of LUPE mentions "this is a non-organizational way to bring the community together…it shouldn't be a political thing every time." This day was for celebration and for rest as for example celebrating the day of the dead together and also teaching the power of our numbers together in coexisting in moments like today. Living together and celebrating as Elizabeth Rodriguez, community organizer of LUPE says, "these moments are for living together, celebrating, and connecting."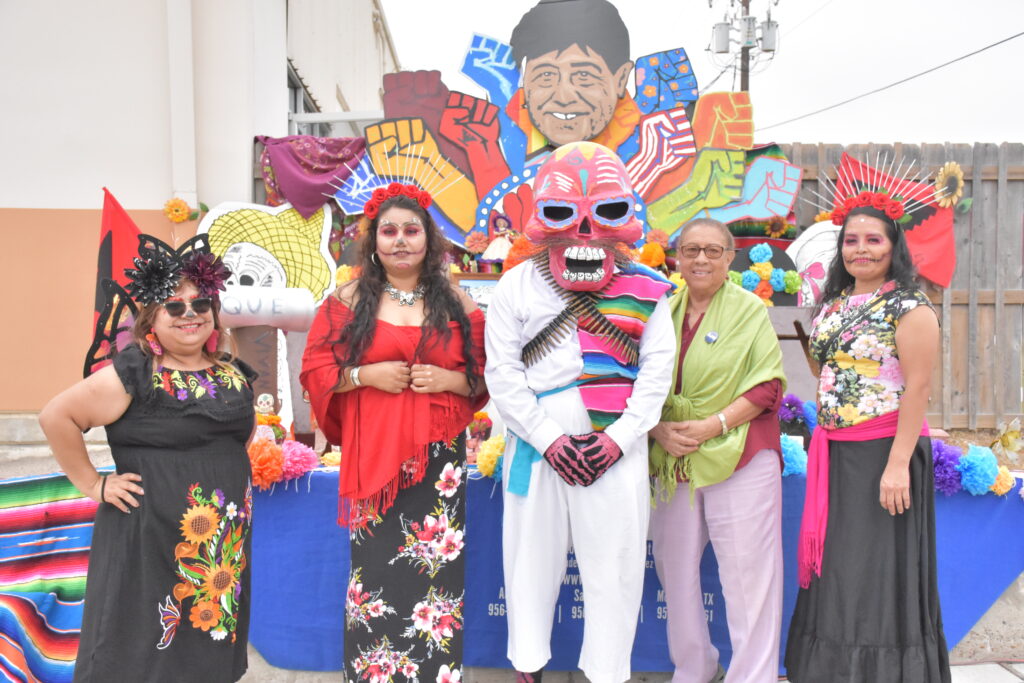 LUPE hosted the event, but it was the members of the community that brought everyone together. We also invited the consulates of Mexico, El Salvador, and Guatemala not just to invite but because there is a need to represent and help. With the invitation of the consulates this day we invited organizations such as Victims of Crime – Prevention & Restoration Program, Hidalgo County Health & Human Services, and South Texas Civil Rights Project to pass out information.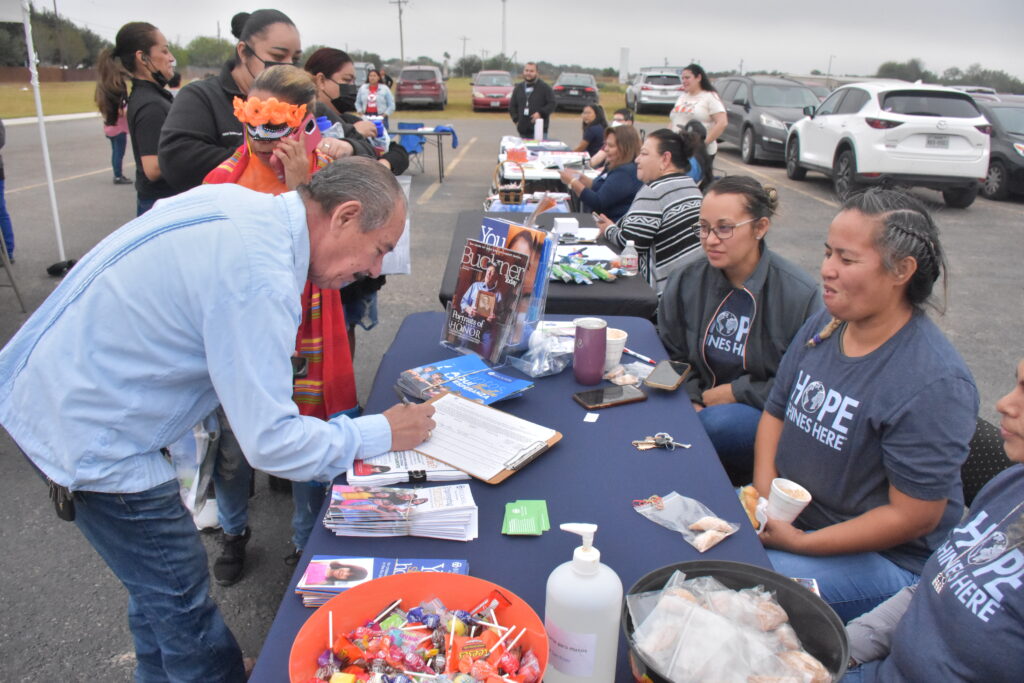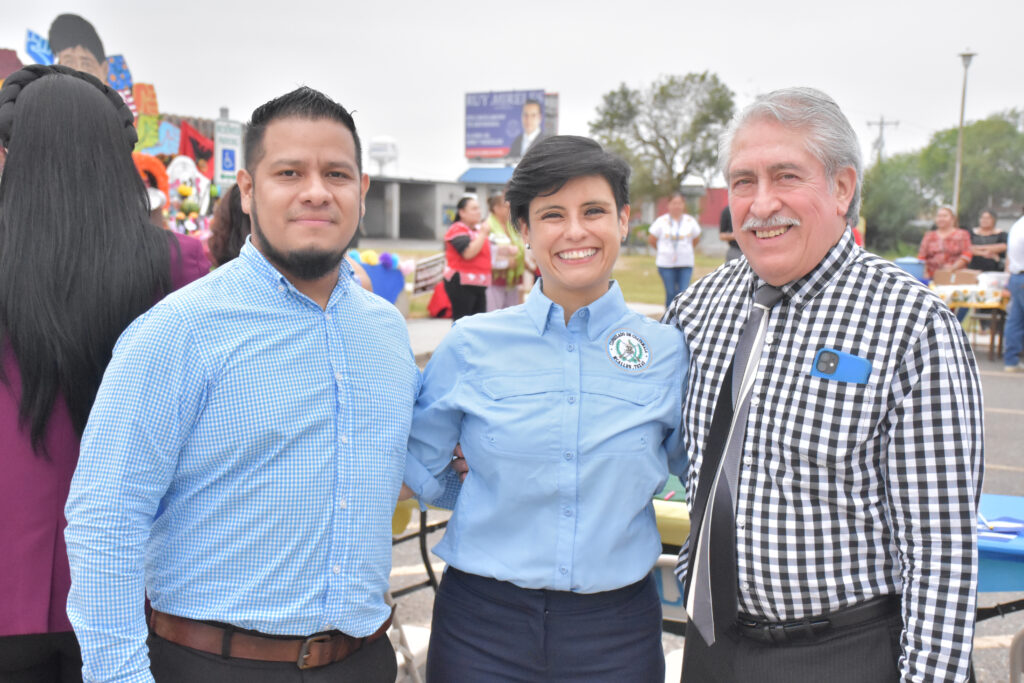 During the event from 10 AM until noon we listened to music and shared pan de muerto with a glass of warm champurrado outside with everyone. The people went to talk with the news agencies, participate with the community altar, those consulted from Mexico, Salvador, and Guatemala. Until it was time for the members of the LUPE office in Alton to surprise us with the scriptures of one of our own members and listen to the laughter of the people with their applause. Not just the scriptures but a matachines dance. A traditional and religious matachines dance. A dance of the Spaniards that at that time was converted to use symbols and used in the "new world". In this dance they had the representation of the Virgin of Guadalupe. From dance to a catrin or catrina contest, all of this is not only a celebration of the Day of the Dead but to learn and understand that these "are our roots and our traditions to keep their stories alive and the memory of them" as Elizabeth Rodriguez said.