"Resistencia Fronteriza" is a series of events focused on border activism through art by Michel Flores Tavizón, an artist from Matamoros, Tamaulipas. Michel uses the border in their depictions to address issues related to identity, divisions created by the border, and the process of Americanization. "Resistencia Fronteriza" serves as a means for Michel to bring forth these topics and themes surrounding the border through a series of events.
Michel, who has a strong interest in community-based events, reached out to LUPE to propose a collaboration in which people could create protest art addressing border issues and migration. The idea was to provide an opportunity for "non-artists" to express themselves on a specific topic during an afternoon event. Drawing from her passion for printmaking, which has a history of being used in protests, Michel suggested using mediums such as screen printing and zines to raise awareness of current issues and the realities in our area, our home.
On October 21st, at the LUPE San Juan Office, we gathered for an informative session led by Sergio Trevino, the Communications Manager at LUPE. The session focused on LUPE and the realties of the border, how our stories are told, or not told, and how we've come together across differences to win big for our people over the last 50 years. After the presentation, Michel then transitioned towards the zine with Ramiro Gonzalez, the Communications Coordinator at LUPE, which is a key aspect. It allows the audience to keep the conversation going by engaging them in a hands-on, beginner-friendly activity.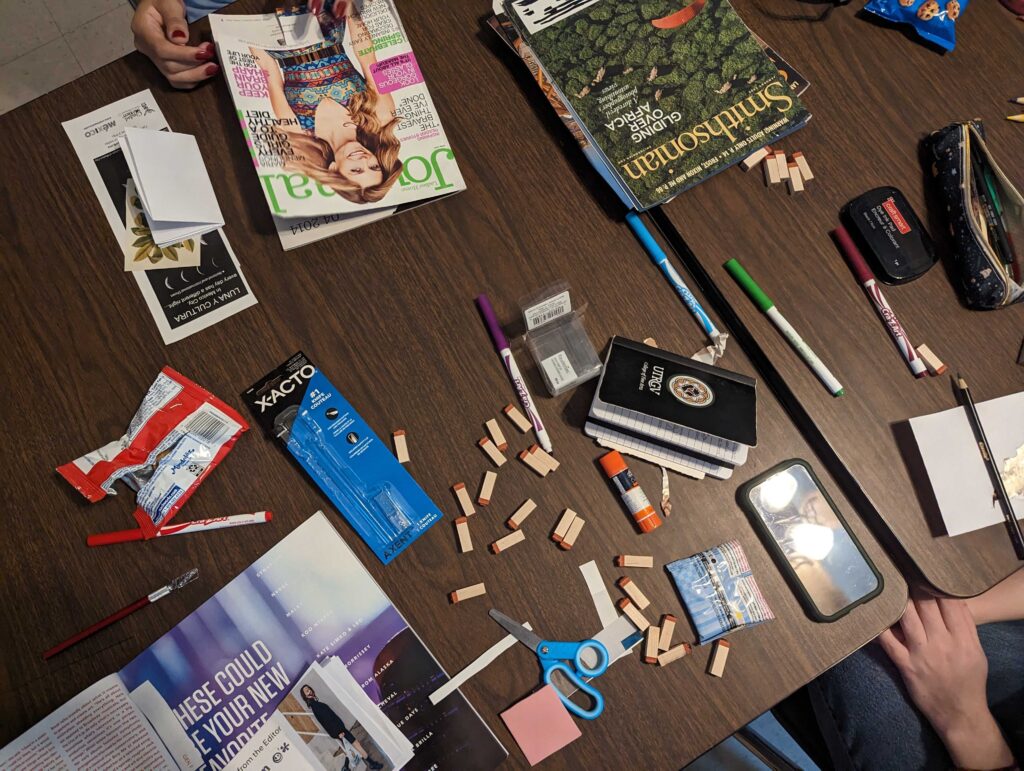 People can help and raise awareness through the expression of art, specifically art focused on border activism and addressing our daily issues, stemming from militarization, healthcare, financial disparities, and infrastructures in dire need of change. These changes need to be brought to the attention of our representatives and the governor. So that they invest more of our tax dollars into helping people and not just hurting people. We begin by educating one another, by considering each other's perspectives, and understanding that we are all part of a bigger family. Each zine allows for self-expression on the topic of border activism, as each of us has something to say.
These are some of the zines created by the attendees,
LUPE welcomes collaborative interests from the community! Be sure to stay connected with us on social media platforms like Facebook and Instagram for updates on upcoming public events and follow "Resistencia Fronteriza" for information on our upcoming projects. Si Se Puede!