Health experts say such rejections can undermine efforts to vaccinate Latinos by instilling fear in the community.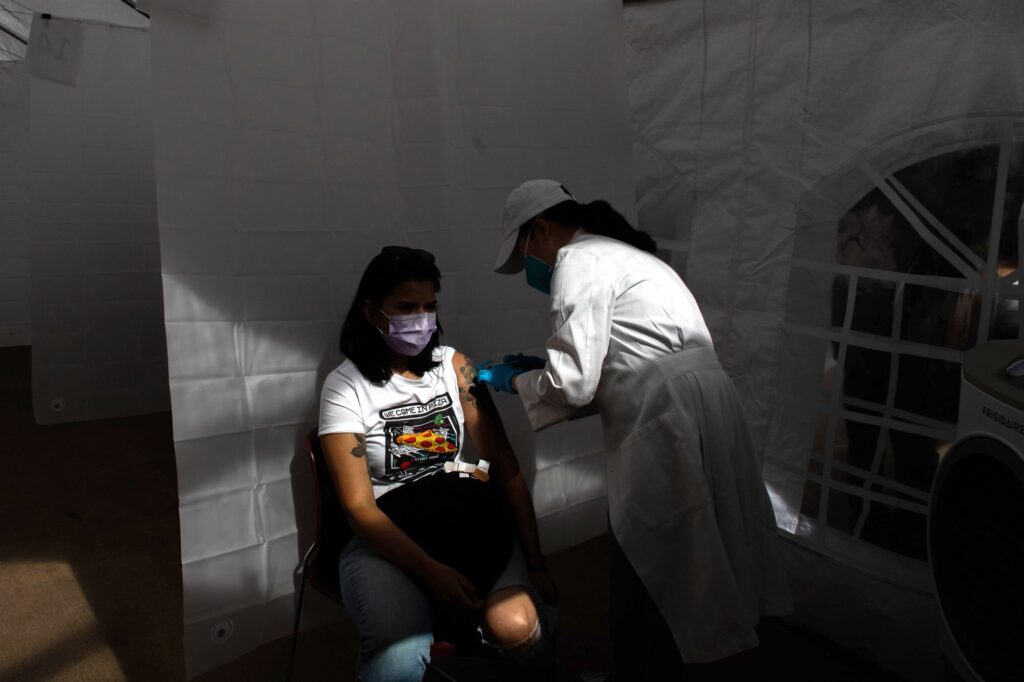 The vaccine is for everyone. Our victory pushing UTRGV to open vaccine access to every qualifying individual–regardless of immigration status–was featured in NBC Latino. This victory should be a message to ALL vaccine providers. We will ensure our health institutions do right by the immigrant community and ensure equitable vaccine access.
We are building our power—LUPE members and supporters together—to win a healthier RGV where families can remain together and all can thrive.
Read an excerpt from the article by NBC Latino's Suzanne Gamboa below.
---
Any denial is harmful to the overall effort to vaccinate Latinos, said John-Michael Torres, a spokesman for LUPE.
"Every single person they denied is going to share their story with their family members, and those are the people that should be spreading the good word about getting the vaccine," he said.
UT Health RGV said in a statement Thursday that "currently we are aware of approximately 14 people who were affected by our errors," and all were being rescheduled.
"We know you expect better from us, and we are deeply sorry for failing to uphold our standard of excellence at a time when our community needs us most," UT Health RGV said in the statement, which followed an initial response tweeted to Diaz and an apology Saturday that LUPE said was inadequate.
"With the misinformation and disinformation floating around, folks who already have a mistrust in government are more susceptible," Torres said. "That's why we couldn't let the UTRGV just leave it at saying they were not longer going to do it. We needed them to do an informational campaign in Spanish to reach community members."
UT Health RGV said it would expand its public Covid-19 campaign in English and Spanish to "more equitably" serve the bilingual community and ensure information about vaccine operations is in both languages.
It also said it would retrain UT Health RGV vaccine staff and post a public notice at all vaccine sites that "no eligible individual will be denied a vaccine by UT Health RGV based on the individual's residency or immigration status" at all vaccine sites.
---
We must remove barriers to life-saving COVID-19 vaccines for undocumented immigrants and all vulnerable people. That is why this Saturday, LUPE members will be mobilizing for a racially equitable COVID vaccine rollout. Join LUPE members on March 27th for a caravan and drive-by rally in support of legalization, healthcare, and democracy. RSVP here.