A decade of the fight for immigrant dignity in the RGV
Wednesday, June 15th, 2022, marks the 10 year anniversary of DACA and over a decade of relentless organizing for a path to citizenship and a stop to deportations. Join us and look back on 10 years of DACA and the fight for immigrant dignity in the Rio Grande Valley.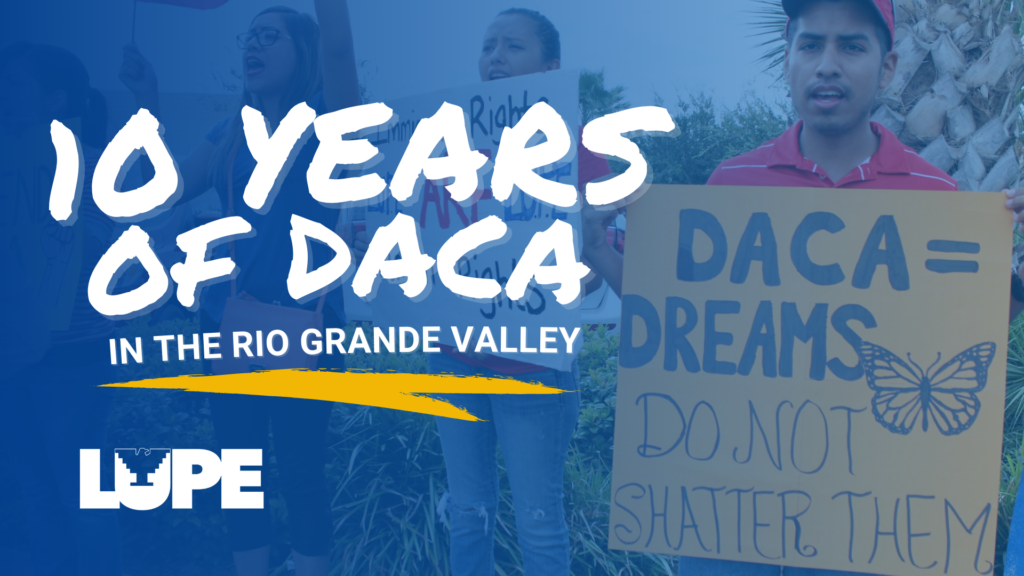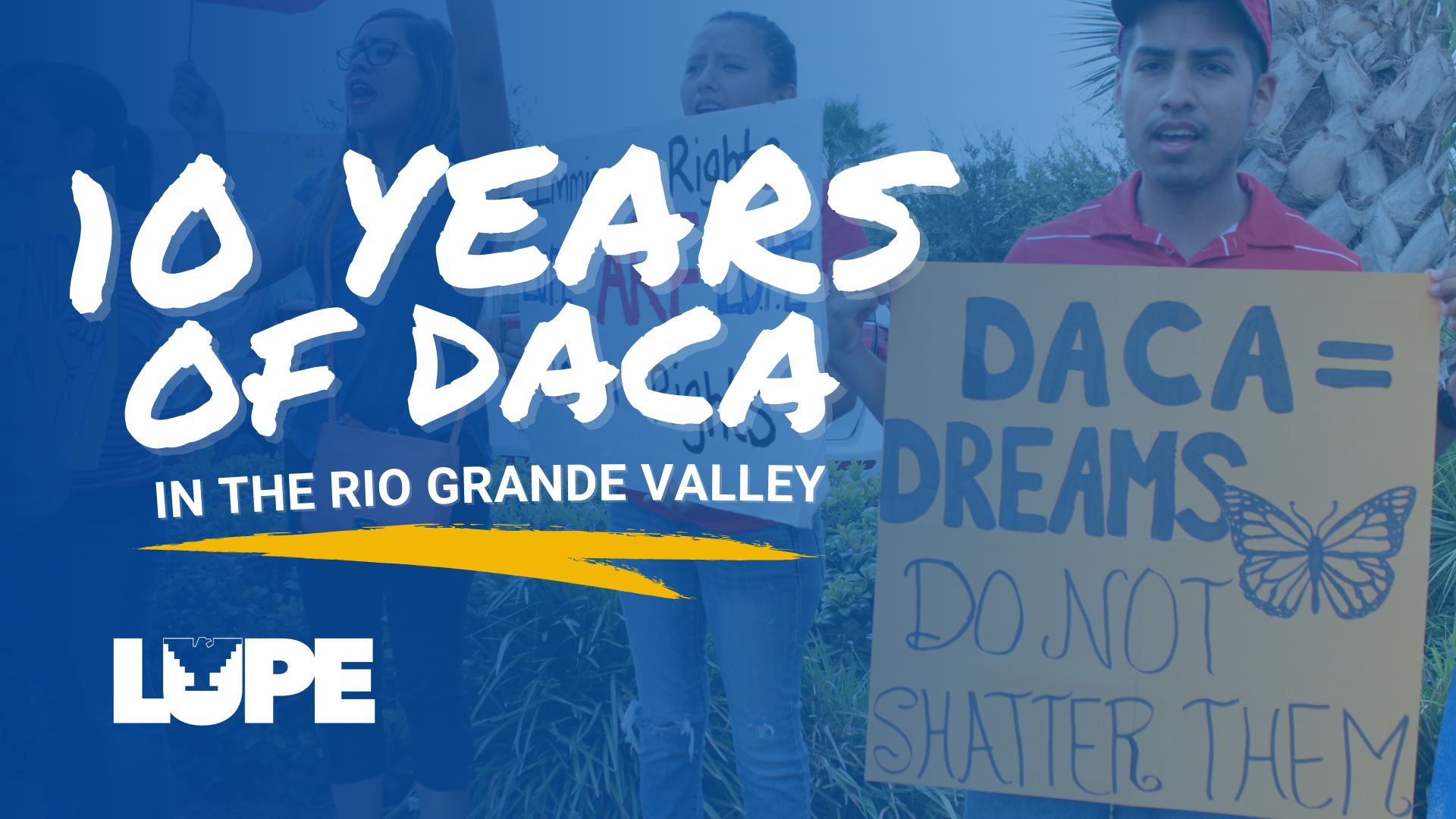 10 Years of DACA in the Rio Grande Valley
Summer 2010 | Dreamers push Congress to pass the DREAM Act with mass graduations and civil disobedience protests in Washington DC
November 2010 | DREAMers stage sit-in and hunger strike at U.S. Senator Hutchison's office. Dreamers at UTPA hold a solidarity action in support.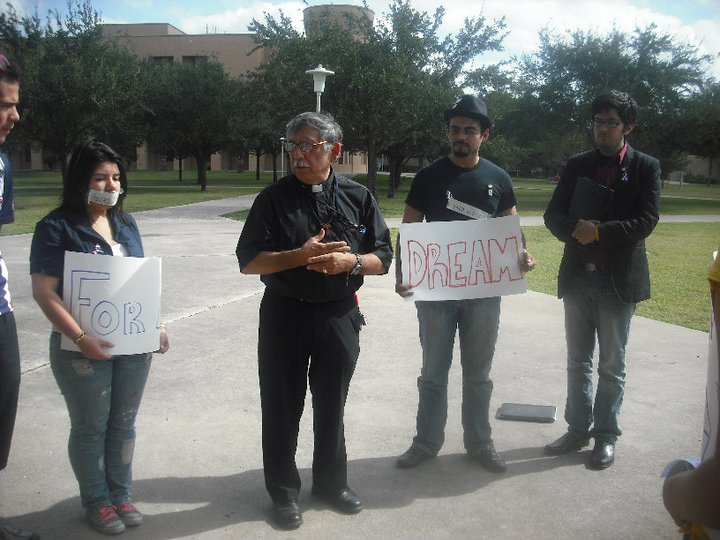 December 2010 | The DREAM Act passes the U.S. House of Representatives. The same month, the U.S. Senate fails to pass the bill, shocking and devastating immigrant youth and their allies.
The failure of Congress to pass the DREAM Act sets the stage for the next phase of immigrant youth activism demanding an end to deportations.
September 2011 | President Obama hits 1 million deportations
November 2011 | Joaquin Luna, undocumented senior at Juarez Lincoln High School in Mission, takes his own life, spurring more immigrant youth at UTPA to come "out of the shadows" and organize. The UTPA Minority Affairs Council becomes their organizing home.
June 7, 2012 | DREAMers occupy Obama's presidential campaign reelection office demanding he take executive action to stop deportations
June 15, 2012 | President Obama announces DACA. Immigrant youth gather to watch the announcement at the UTPA student center.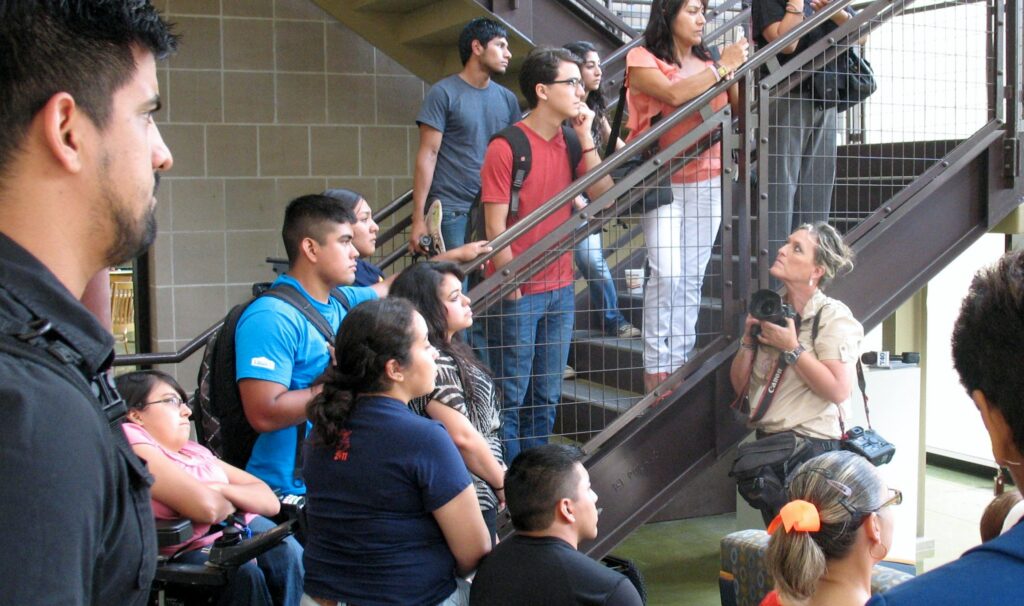 June 2012 | Mass meeting at LUPE to celebrate the DACA victory and explain the program. Hundreds of hopeful immigrant youth and parents show up to learn if they qualify.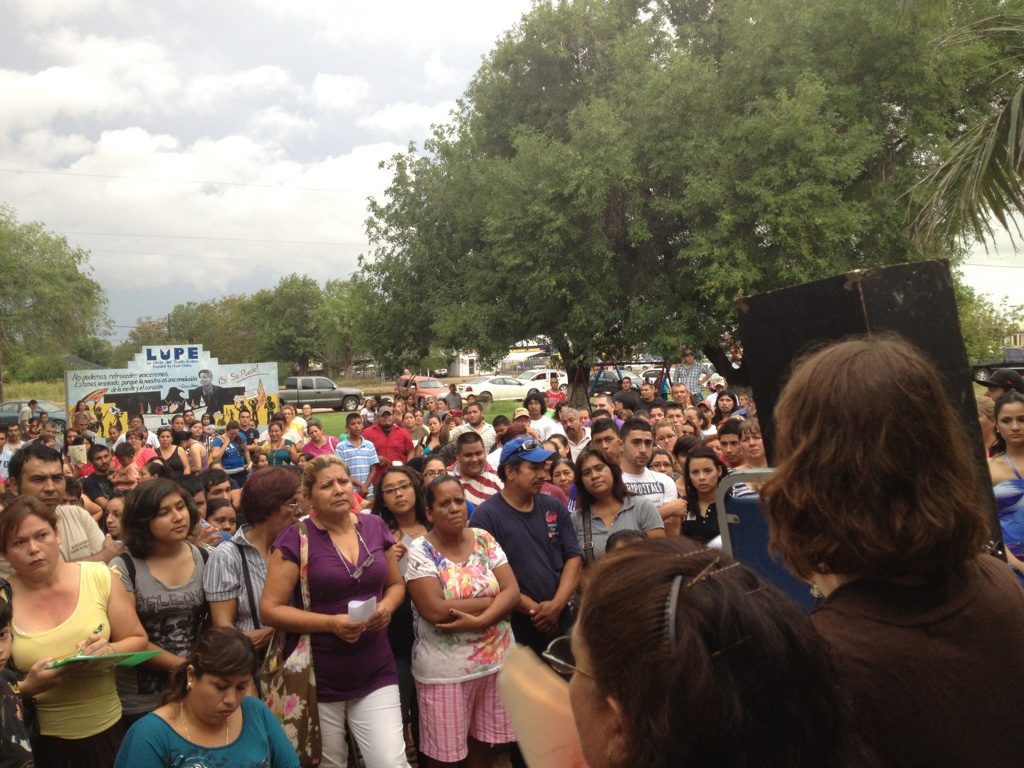 August 2012 | LUPE submits first round of DACA applications on behalf of our members. Iara Kirchner (Aldape) of Mercedes is the first LUPE youth to receive a work permit under the program.
January 2013 | Bipartisan "Gang of 8" release framework for Comprehensive Immigration Reform
November 2013 | Republican-lead U.S. House slams door on immigration reform. Speaker Boehner refuses to allow comprehensive immigration reform legislation to get a vote in the House.
After Immigration Reform fails in Congress, immigrants and allies across the nation join the call for President Obama to take executive action to stop deportations.
2014 | #Not1More campaign launches, calling for a national moratorium on deportations and using civil disobedience and direct action to stop individual deportations
July 2014 | LUPE youth begin to receive their DACA renewal notification letters
November 2014 | Responding to mounting pressure, President Obama announces Deferred Action for Parents of Americans (DAPA), a DACA like program for undocumented parents of U.S. citizen and legal residents. He also expands DACA eligibility. LUPE members gather in San Juan to watch the announcement.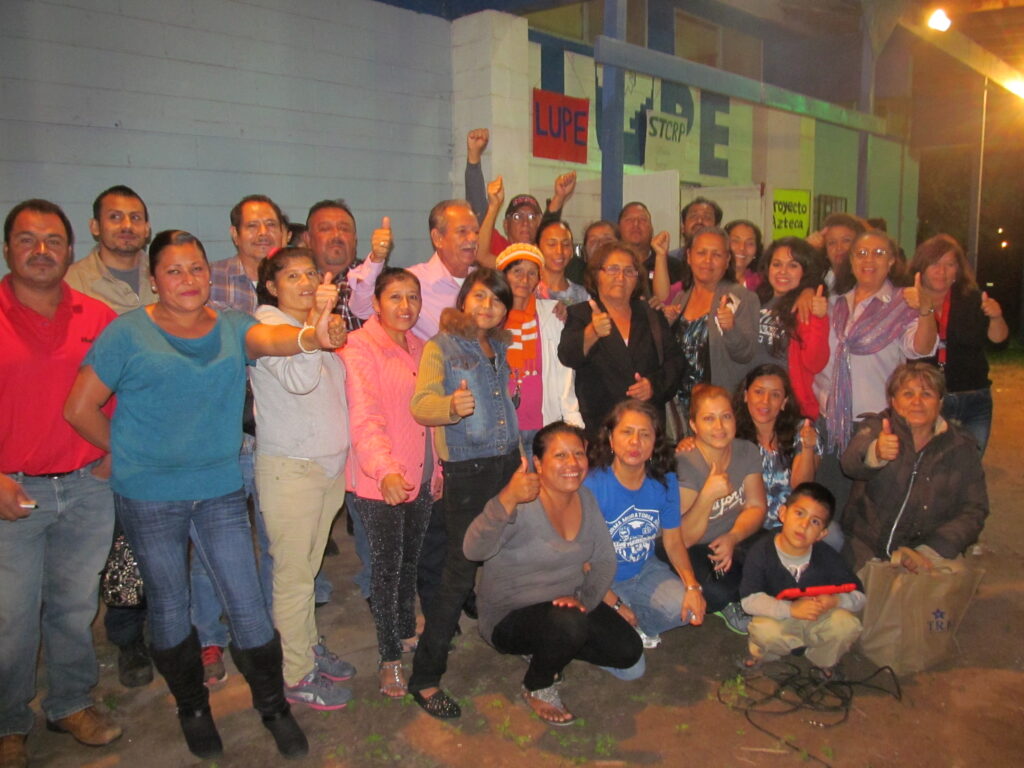 December 2014 | LUPE ends the year having helped over 250 immigrant youth submit their DACA applications and over 350 immigrant youth renew their DACA.
February 2015 | Federal judge blocks Obama's immigration executive actions DAPA and expanded DACA.
March 2015 | Over nine hundred march and rally for immigration reform and relief from deportation at LUPE's 12th Annual Cesar Chavez March
September 2015 | One hundred RGV businesses declare their support for the Deferred Action immigration programs announced by President Obama, including RGV construction giant Cantu Construction and regional supermarket chain Supermercados Morelos.
June 2016 | The Supreme Court maintains a lower court decision that barred DAPA and expanded DACA from going into effect.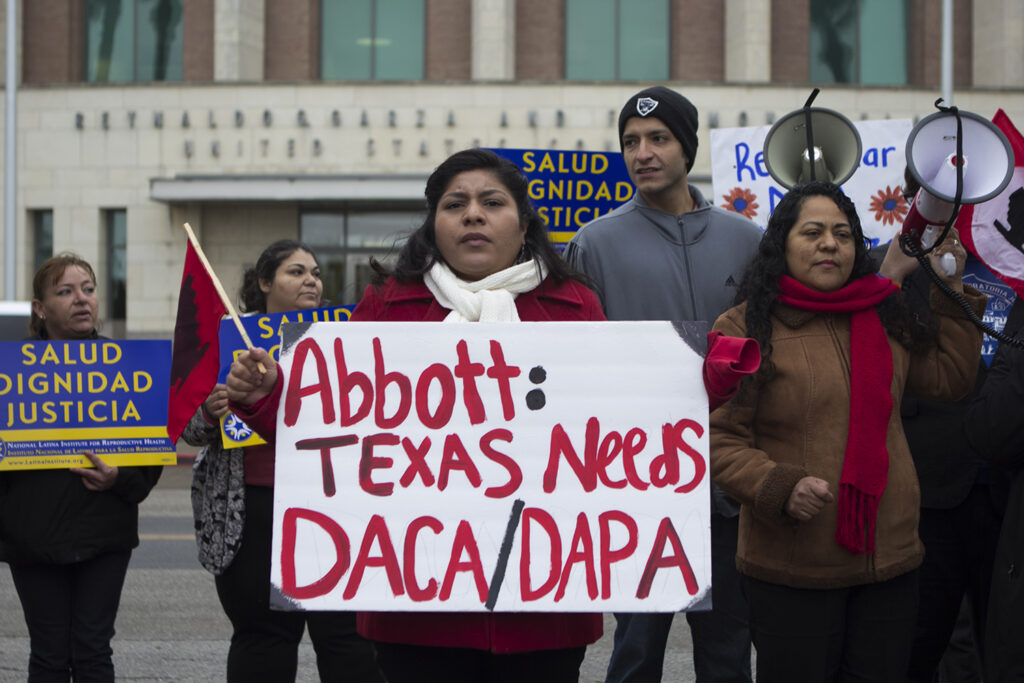 July 2016 | Cynthia, a DACA recipient from McAllen, is able to leave the country to visit her dying mother and say her final goodbyes. DACA recipients can travel internationally by applying for Advanced Parole.
November 2016 | Donald Trump is elected President on promises to build the border wall and conduct mass deportations. Trump inherits the massive deportation machine that President Obama's administration built.
September 2017 | Trump announces he will end DACA. Immigrant youth and allies gather at the Texas Attorney General's Office in Pharr to protest his announcement.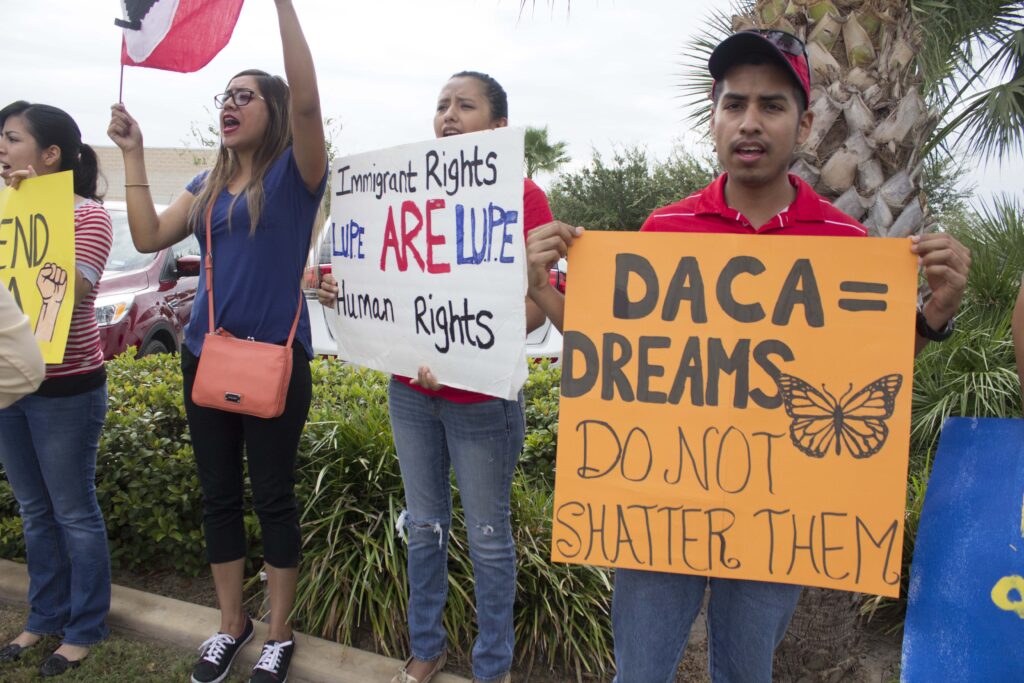 October 2017 | Immigrant youth sue to defend DACA against Trump ending the program
January 2018 | Democrats fail to pass the Dream Act as part of a must-pass spending bill. McAllen DACA recipient Allyson Duarte pens a column expressing disappointment that her representative, Vicente Gonzalez, "let Republicans get away with this and let them take me and hundreds of thousands of other Dreamers hostage."
May 2018 | Texas sues to end DACA, claiming it is illegal and unconstitutional
November 2020 | Democrats win control of the White House, Senate and House
December 2020 | DACA recipients win major reprieve at Supreme Court. Supreme Court brings back DACA, including new applications. LUPE begins helping new DACA applicants apply.
With Democrats at the helm of the White House, Senate and House, the immigrant rights movement pivots to pressuring President Biden and Democrats to pass a pathway to citizenship while they hold power
January 2021 | Movement organizations launch the #WeAreHome campaign to win citizenship for Dreamers, TPS holders, farmworkers and essential workers
March 2021 | U.S. House passes Dream Act, Farm Workforce Modernization Act, and other bills providing a path to citizenship for undocumented immigrants. When Republicans refuse to support the bills, Democrats begin plans to use "reconciliation" to get the bills through the Senate without republican votes.
July 2021 | In the lawsuit brought by Texas, a federal judge rules DACA is illegal, putting a partial end to it. The ruling shuts the door on new DACA applications, but allows renewals to continue.
August 2021 | Dreamers, farmworkers and essential workers rally in support of the Build Back Better bill with a pathway to citizenship for Dreamers, TPS holders, farmworkers, and essential workers. Lupita joins the rally to share her story of being shut out of DACA and needing a pathway to citizenship.
September 2021 | LUPE member Karina Hernandez travels to Washington D.C. to push Democrats to pass Build Back Better with a pathway to citizenship. In elementary school, Karina was bullied because of her dark skin, accent, and not knowing English. She decided she wouldn't let herself be discriminated against and would fight to be included. She joined the fight for a pathway to Citizenship for dreamers like her and the rest of the 11 million undocumented immigrants.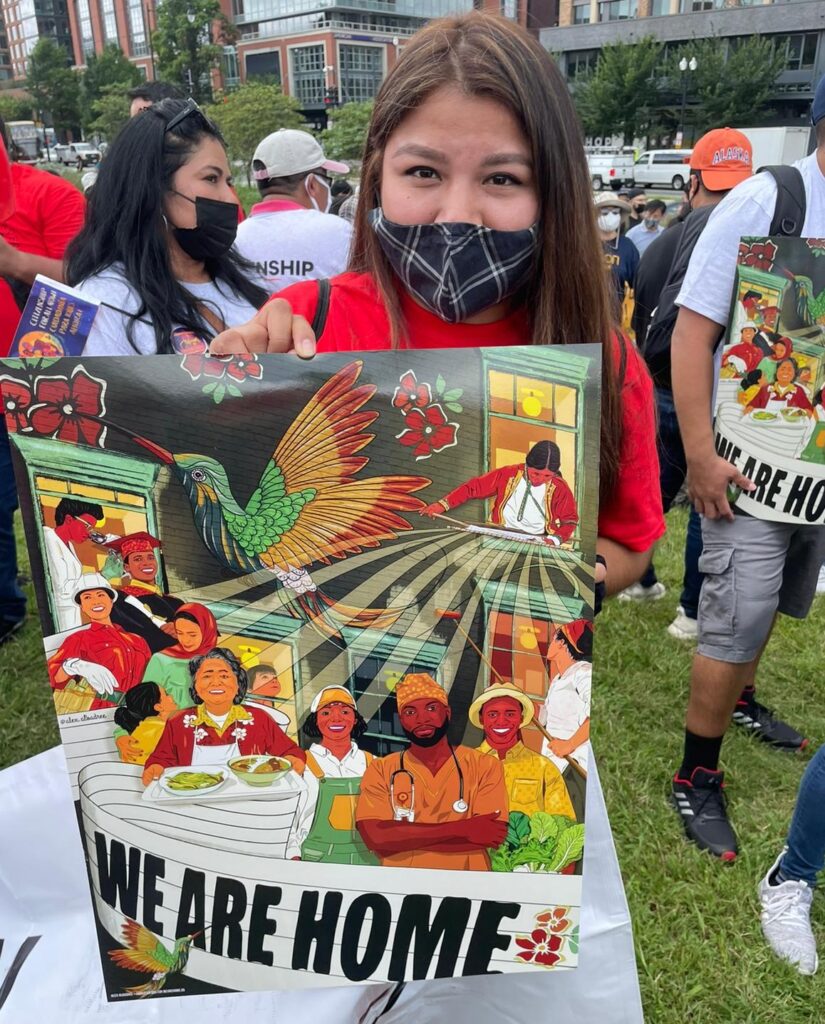 December 2021 | West Virginia Senator Joe Manchin withdraws support for the Build Back Better bill. The bill needs the support of all 50 Democratic Senators to pass and is therefore dead. The news ends hope for passage of immigration legalization in Congress this year.
---
For a decade, DACA has been a government band-aid for delivering lasting protection for immigrant people. Not only is DACA at risk under Republican attacks, millions more immigrants continue to face the threat of detention and deportation without any form of protection.
The fight for immigrant justice is part of a broader movement for human rights. All people have fundamental rights to live freely and safely, to have autonomy over our bodies, and determination over our futures. We won't stop until our immigration processes reflect those values. Just like we won better wages, safer workplaces, and civil rights in our past.
After a decade of DACA, it's beyond time for permanent protection for all.