Medicaid Ambassadors are there for them in their health care decisions.
Mothers are everything to our families. Nurse, teacher, chef, coach – we do it all. Whether we're Black, white or brown, mothers do what it takes to keep our families safe and cared for.
My name is Elizabeth and I'm a mother and also a Medicaid Ambassador at La Unión del Pueblo Entero, where I work with Latina immigrant mothers. They are hard-working and proud. And they know their worth. I help them understand that Medicaid can help them give their family the care they need.
But too many of the mothers I work with decide not to sign up for Medicaid or any other public program. They consciously forgo services that will help their family be healthier and stronger because they believe signing up for public programs will block them or their family members from gaining permission to remain legally in the country.
In short, immigrant mothers believe they have to choose between their health and their ability to stay with their families in their adopted home.
That's the fear that I help them overcome as a Medicaid Ambassador. I make it clear that signing up for public services will have no immigration consequences.
But to be honest, I'm fighting an uphill battle.
That's because immigrant parents hear politicians in power in our state constantly shame and blame immigrants for the hard times all of us face. Many don't have citizenship or even legal status to protect them from deportation. These politicians point the finger at immigrants and poor Black and brown Texans for using public programs. They call for immigrants to be jailed and deported.
The stigma weighs heavily on immigrant mothers I work with. Imagine being someone who does everything to give your family the best future but believing you can't give them the quality healthcare that Medicaid provides because it might mean being blocked from legal status and maybe even deported away from your family.
I love what I do but I can't do it alone. We all have a part to play in standing up to politicians who shame and blame immigrants and exploit our differences. We need to come together to support and protect Medicaid. Together, we can chart a better future where every Texan in every corner of our state has the freedom to thrive, no exceptions.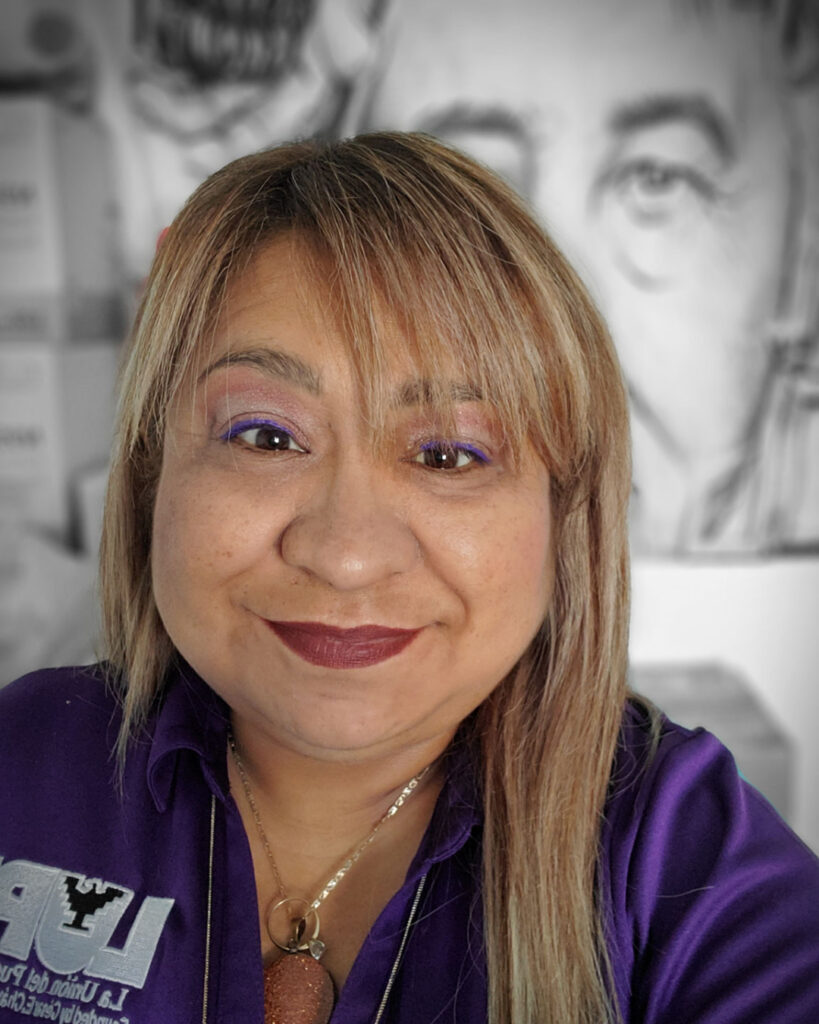 Mothers do it all. They don't have to do it alone. You can help LUPE's Medicaid Ambassadors reach immigrant mothers with the information they need to overcome disinformation and access quality health care. Make a tax-deductible contribution to LUPE today.
Thank you for all you do,
Elizabeth with LUPE's Medicaid Ambassador team