Spend your break doing meaningful work.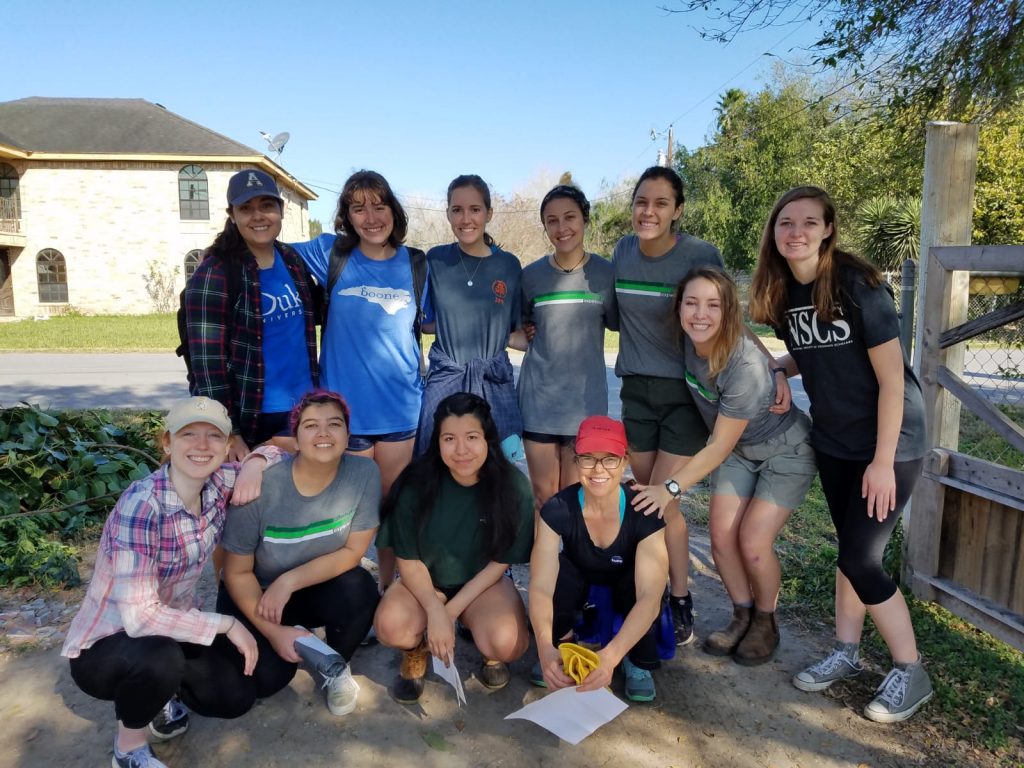 Every year LUPE hosts Alternative Winter Break and Alternative Spring Break students from universities across the United States. If you're looking to learn about immigration, border communities, economic justice and more – LUPE is a great fit for your program needs!
Activities included in the trip:
Learn about immigration reform and immigrant rights organizing through colonia house meetings
Witness and learn about the US-Mexico border wall
Volunteer in Colonias, low-income neighborhoods along the border
Work with Proyecto Azteca to refurbish and construct parts of housing units for low-income residents
Visit El Milagro Clinic
Meet with workers to learn about economic justice and workers rights
Visit La Posada Shelter to learn about immigrant detention
Meet with civil rights activists to learn about the work to combat human rights abuses at the border
Working with LUPE at the border was very educational for me in regards to immigrant issues and rights. Seeing the border wall was shocking, especially knowing that there is so much money funding a wall that could be used more wisely elsewhere. Taking back with me from this trip will definitely be interacting with members of the immigrant community who reside in colonias. Volunteering with LUPE was very educational and emotional for me and helped me realize that life is difficult, but precious nonetheless.
Thank you all for having us and allowing us to not only work alongside LUPE but more importantly, to open our eyes and learn more about something that we had only read about up until this point. It was such an amazing experience.