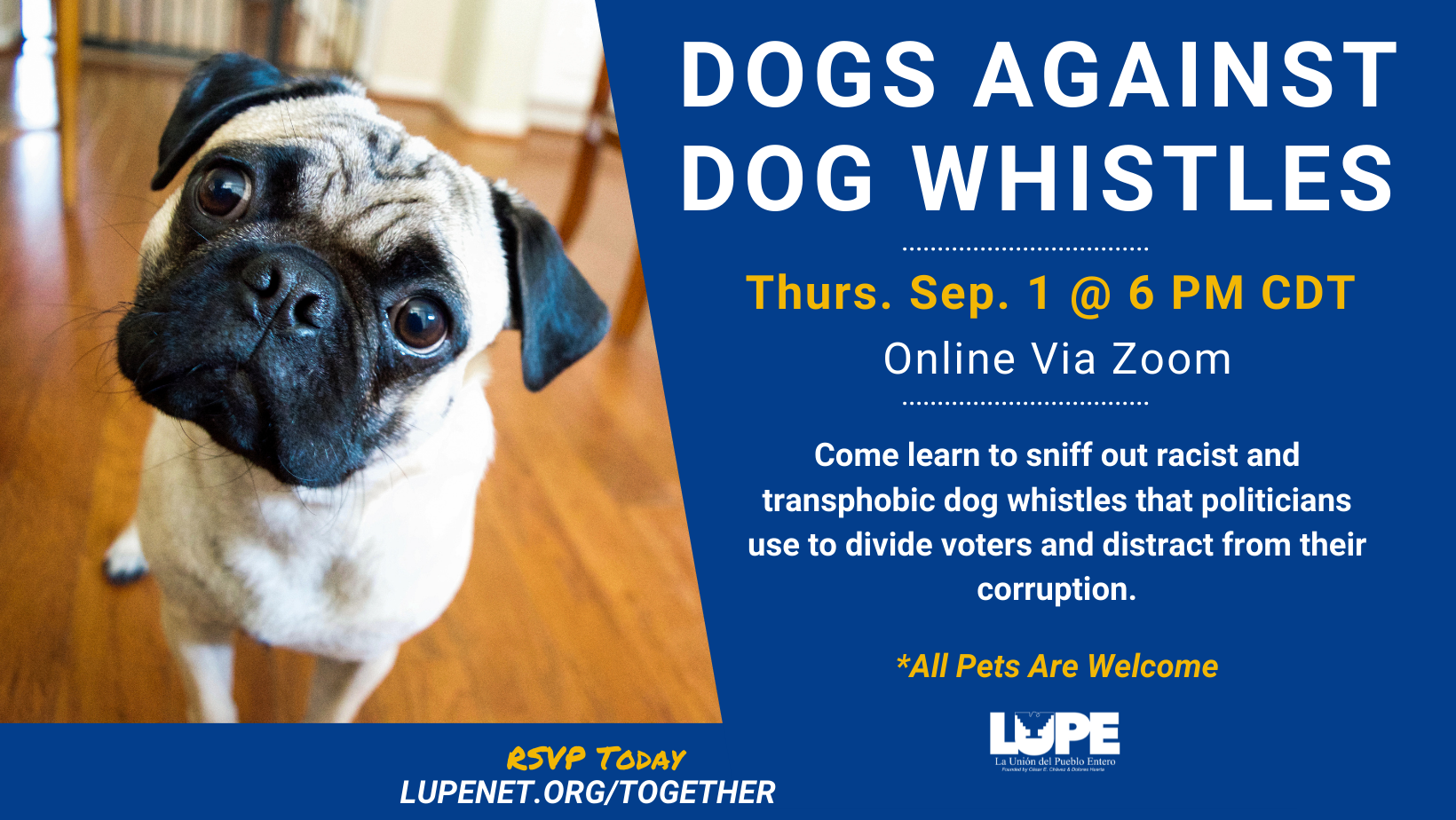 We are Calling all dog parents! You and your pup are invited to learn how to sniff out racist and transphobic dog whistles that try to divide us. To start the training, we'll invite you to introduce yourself and your pup. At the end of the training, we'll take a group picture (screenshot) of our dog-whistle detecting doggos. All pets are welcome! (We don't discriminate like power-hungry politicians do)
Every other month LUPE will host a private zoom meeting to interact with our online members and active followers to talk about current campaigns.
We will discuss digital/in-person actions we can take to collectively further Border/national campaigns that impact immigrant and low-income communities.